Version 1 of your presentation is never the best version. Most presenters, given the opportunity to revisit a presentation for another audience, make changes and deliver an improved version 2. Yet few make similar changes to version 1 before its delivery. This is a missed opportunity. Version 1 is never the best.
The construction of a presentation goes through many stages. The #htdap offers various approaches and each suggests significant numbers of review and edit stages. The initial idea for a presentation, the understanding of audience needs, construction of the arc of the story and storyboard give structure to a presentation. It is then illustrated and (hopefully) practised numerous times before delivery. The opportunities for change are significant if the presenter is wise to the possibility. The number of changes made to p2 in the last few hours show the desire for improvement. Version 1 is never the best.
Most presentations change little between conception and delivery. The reasons are probably complex but likely to include time, practise and reflection. The advice of 5 minutes preparation time per audience member is a rough metric. Important meetings need more preparation time. The use of that time in each of the sections should be balanced. It seldom is. Practise suffers major compression in planning and it is frequently within good practise that helpful edits become apparent. This is emphasised by changes that become clear after delivery. Reflection too takes time and whether this is simply away from the laptop or with a helpful colleague, it should be remembered that most films are hugely improved by editing, not repetition. Version 1 is never the best.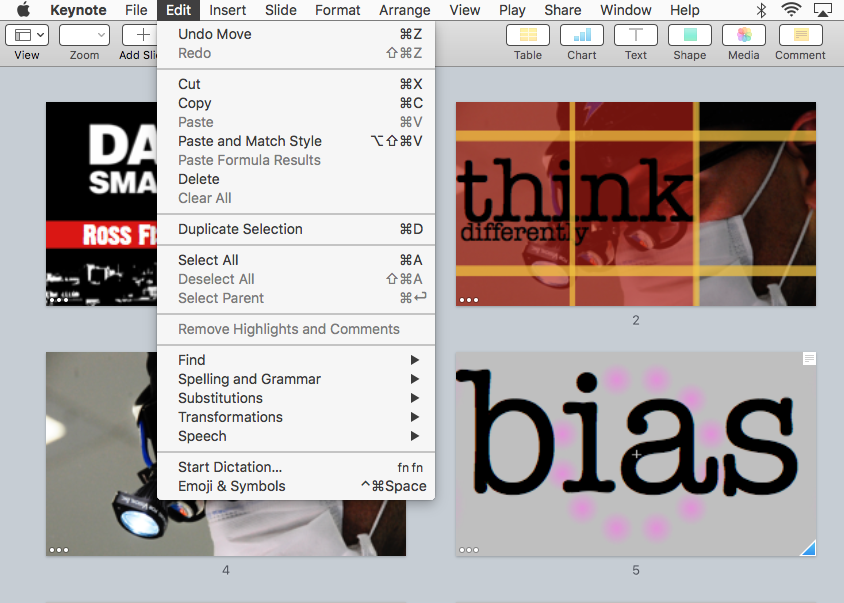 For the next presentation to be delivered, even if it is in two weeks, make a particular effort to set time aside to practise real delivery (without a script), reflect on the result and look for opportunities to improve further. This may be minor links, shifting a slide or completely re-thinking the ending. Don't be afraid to change, the improvement will ensure that the version delivered on the day is not the first but the best.