On the second day of Christmas my true love gave to me…
…two back up copies.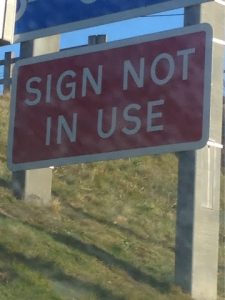 On the second day of Christmas, my true love gave to me two backup copies of the presentation. Be prepared. Few presenters do this and many get in trouble. Whenever and wherever you go to deliver a presentation make sure you have two backup copies of the presentation.
A presentation should exist and be possible to deliver without supportive media. The clue is in the name but there is value in something that adds to the message. For this, it is essential to consider that all manner of issues can affect the primary copy of the presentation and best advice is to have two, backup copies of the presentation. (Those who know, know and the rest of you are just lucky. So far. Make two back up copies.)
When travelling to a conference many presenters will transfer their presentation onto a usb. That may end up staying with your office keys, on your work lanyard or even in the hotel room. Trust me, we have all see the look of horror in the Speakers' Room as this reality dawns as to where exactly and how far away exactly that precious little file is. It is essential to have a backup copy accessible. Somewhere in "the cloud" is the best backup whether that is iCloud, Google Drive, Dropbox or even your own email but every conference centre has wifi and a backup copy can be retrieved.
The second backup copy should be in an alternate format. Consider powerpoint, pdf even Google slides. The multitude of reasons this is necessary may be summarised in the concept of "Murphy's Law," – if something can go wrong, it will. Mac users will all have met the "we'll just convert it to Powerpoint" comment but the rest of us have encountered software conflict, presentation ware fail, laptop connectivity, battery, power, bluetooth, fonts, RAM, EDID, projector cables, anti-virus, system updates, frozen hard drive, IT rules and just plain bad luck. You won't know that until it happens to you but trust me, convert it (beforehand) into a different format so that if all else fails there is a very basic version available.
It is essential to be prepared. The best advice is to prepare to be able to deliver the message commando if required but always have two backup copies available. That way they will never be required and you can deliver the best presentation ever.