On the eighth day of Christmas…
…my true love gave to me some inspiration.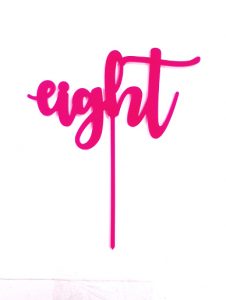 On the eighth day of Christmas, my true love gave me some inspiration. With a clear understanding of the brief (something to do with eight and presentations) I thought and thought and thought and came up with precisely nothing around the concept of eight. Sometimes it can be like that with a presentation. What is really required is inspiration.
Presenting is a skill, not an art. It develops with practise and feedback and experience and everyone can be a better presenter than they currently are by application. What really makes an impact is inspiration. Over the years it has been my pleasure to share ideas on presentation skills and one of the most consistent pieces of feedback is that this approach gives presenters an opportunity to express themselves. They are freed from the shackles of bulletpoints and that allows inspiration to make the difference.
Presentations are about effective communication. Knowledge of the particular audience and their background and the desire to connect is what allows the space for inspiration to make that magical link. It is where I came up with the ideas of balloons, of kintsugi and of "what scares me". Such inspiration can come to anyone, like a gift on the eighth day of Christmas. Go out and make the best presentation ever.